Sunday, July 10, 2016
[jbox color="white"][mp3t track="2016-07-10-br-shankara-meditation-what-can-we-expect.mp3″ play="Listen Now -" stop="Pause -" title=""Meditation: What Can We Expect?" – Br. Shankara"]
Or
download
the MP3 to your computer, and listen offline.
To move forward/backward through the talk, slide the gray bar that appears once audio is playing.
[/jbox]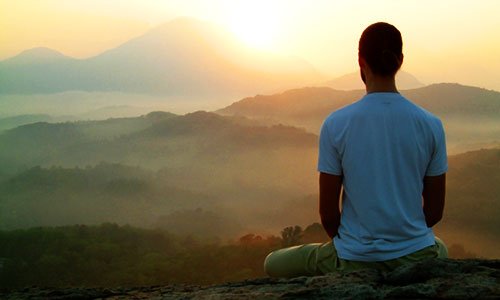 July is a month for study of Raja Yoga, the path of concentration, meditation, and samadhi (self-realization).
According to an online Medical Dictionary:
"Meditation is a practice of concentrated focus upon a sound, object, visualization, the breath, movement, or attention itself in order to increase awareness of the present moment, reduce stress, promote relaxation, and enhance personal and spiritual growth."
Yes to all that! Yet, for the purposes of Patanjali's Raja Yoga, meditation has a very specific definition, and a particular objective — to still the thought waves in the mind.
In this talk, we discuss meditation's practical benefits as listed by the Medical Dictionary, review what Patanjali means by meditation, and explore Swami Vivekananda's explanation of what happens when we succeed at the practice of Raja Yoga.