Sunday, January 26, 2014
[jbox color="white"][mp3t track="2014-01-26-steven-gold-manifestation-and-creation-east-and-west.mp3″ play="Listen Now -" stop="Pause -" title=""Manifestation and Creation, East and West" – Steven J. Gold"]
Or
download
the MP3 to your computer, and listen offline.
To move forward/backward through the talk, slide the gray bar that appears once audio is playing.
[/jbox]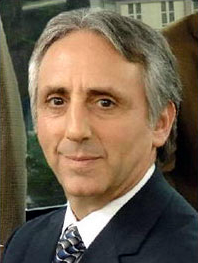 World Without End, Eternity, Infinity, Time, Space, Manifestation, Creation. Steven's talk will address correlations between Western spiritual traditions rooted in Hebrew Spirituality, which tend to focus on a dualistic notion distinguishing a Creator and Creation; and Eastern spiritual traditions rooted in Sanatana Dharma, which tend to focus on an illusory/partial reality Manifestation that arises from, but ultimately is not distinct from, a unified substratum/full reality. Perhaps in the mystical aspects of these traditions, distinctions begin to blur. And perhaps conceptions/accounts of Creation/Manifestation are not just descriptions of the workings of the external universe, but also of the internal universe that exists within each of us.