Sunday, June 21, 2015
[jbox color="white"][mp3t track="2015-06-21-br-shankara-your-spiritual-fathers-guiding-hand.mp3″ play="Listen Now -" stop="Pause -" title=""Your Spiritual Father's Guiding Hand" – Br. Shankara"]
Or
download
the MP3 to your computer, and listen offline.
To move forward/backward through the talk, slide the gray bar that appears once audio is playing.
[/jbox]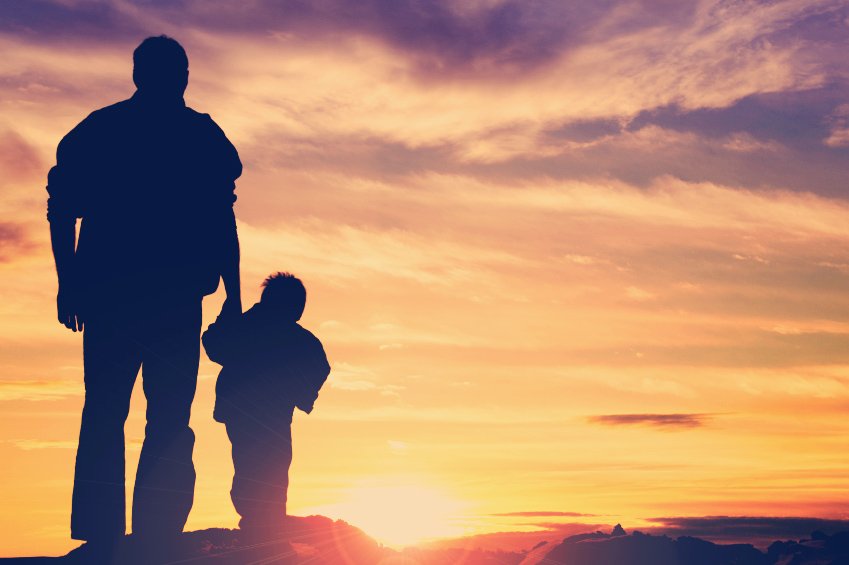 As a small child, perhaps you walked with your father in places where the path was uneven or narrow. Were you not more comfortable — less likely to fall — when he held your hand? If you held his, you might let go at just the wrong moment and take a tumble. When he held yours, that wrong moment was the time when he gripped your hand more tightly, making sure that even if you stumbled you would keep your feet.
Sri Ramakrishna used this relationship as a metaphor, encouraging us to offer our "hand" to our spiritual father. Religious literature is rich with this personalization of the Divine Presence, from the Hebrews' God the Father to the Incas' Tata Inti. Our cultural celebration of Father's Day on Sunday, June 21 seems a natural time to discuss the Divine's paternal aspect. In this talk, Br. Shankara explores with us the Fatherhood of God.