Sunday, February 16, 2014
[jbox color="white"][mp3t track="2014-02-16-shankara-integration-of-action-and-knowledge.mp3″ play="Listen Now -" stop="Pause -" title=""Integration of Action and Knowledge" – Br. Shankara"]
Or
download
the MP3 to your computer, and listen offline.
To move forward/backward through the talk, slide the gray bar that appears once audio is playing.
[/jbox]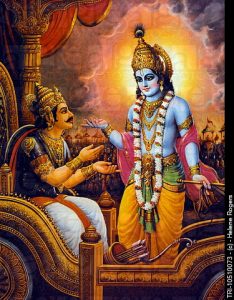 As Bhagavad Gita points out, as long as we live we have no choice but to act. Karma Yoga, the path of action, helps us spiritualize our everyday activities. Yet, Jnana Yoga, the path of knowledge, teaches that the very tools we use to live our daily lives — the body and its senses, the mind, and the intellect — are fundamentally "unreal," and are to be renounced.
Br. Shankara explores what the scriptures and great teachers say about how to integrate these apparently contradictory approaches to God Realization.