Sunday, October 27, 2013
[jbox color="white"][mp3t track="2013-10-27-Shankara-AttachmentAversionAndAttention.mp3″ play="Listen Now -" stop="Pause -" title=""Attachment, Aversion and Attention" – Br. Shankara"]
Or
download
the MP3 to your computer, and listen offline.
[/jbox]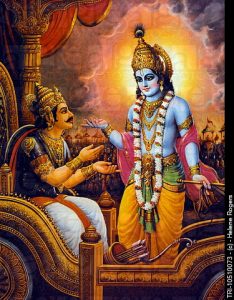 We start each day with the best of intentions, and often – by the end of that day – we can hardly say where the time went. What happened? The short answer is we got distracted: In the moment, something else seemed more important than what we intended; or, an incident occurred that left us feeling angry, dejected, worn out. Either way, the day is gone and we're not much closer to our goal than we were in the morning.
Must this continue? Is there nothing we can do to make better use of our time? In Chapter 2 of Bhagavad Gita, Sri Krishna says to his friend and disciple, Arjuna:
"…Listen to the method of Karma Yoga. If you can understand and follow it, you will be able to break the chains … which bind you to your actions. In this yoga, even the abortive attempt is not wasted. Nor can it produce a contrary result. Even a little practice of this yoga will save you …"
In this talk, Brother Shankara discusses how Krishna explains precisely how and why we get distracted, frustrated and confused, and what we can do to live each day more calmly and effectively.