Sunday, March 1, 2015
[jbox color="white"][mp3t track="2015-03-01-rabbi-yoel-glick-seeking-the-living-presence-of-god.mp3″ play="Listen Now -" stop="Pause -" title=""Seeking the Living Presence of God:
The Story of My Spiritual Journey" – Rabbi Yoel Glick"]
Or
download
the MP3 to your computer, and listen offline.
To move forward/backward through the talk, slide the gray bar that appears once audio is playing.
[/jbox]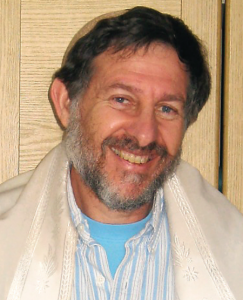 Rabbi Yoel Glick speaks with us about his spiritual journey and the vibrant encounter between Judaism and Hinduism which has become his life's path and work. The rabbi gave a workshop the same afternoon on "Building the Temple of the Heart: The Three Pillars of the Spiritual Life" which you can listen to here.