Sunday, April 27, 2014
[jbox color="white"][mp3t track="2014-04-27-shankara-integration-of-jnana-and-bhakti.mp3″ play="Listen Now -" stop="Pause -" title=""Integration of Jnana & Bhakti" – Br. Shankara"]
Or
download
the MP3 to your computer, and listen offline.
To move forward/backward through the talk, slide the gray bar that appears once audio is playing.
[/jbox]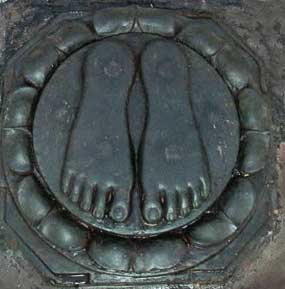 The Path of Knowledge — Jnana Yoga — is not normally thought of as having a devotional (bhakti) aspect. Many modern teachers of Jnana minimize the importance of Ishwara, the Personal God. Yet, we find that in these same lineages, there is often a great devotion to the Guru.
In this talk we explore how this guru-bhakti is integrated into the Jnana Yoga practices and teachings of Adi Shankaracharya, Swami Vivekananda, Ramana Maharshi, and Swami Chinmoyananda.