Sunday, October 14, 2012
[jbox color="white"][mp3t track="2012-10-14-StevenGold-KarmaAndTheBookOfJob.mp3″ play="Listen Now -" stop="Pause -" title=""Karma and the Book of Job, Part 1" – Steven Gold"]
Or
download
the MP3 to your computer, and listen offline.
[/jbox]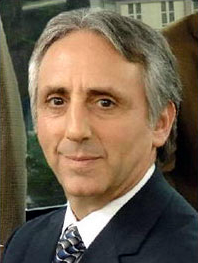 Karma and the Book of Job: When Bad Things Happen to Good People. The Book of Job from the Bible has generated much discussion and debate for hundreds of years concerning the role and function of justice and meaning in all aspects of life. What Vedic teachings call "karma" is a central theme related to these issues. This presentation reviews the Book of Job and explores the many issues it raises.
Please click here to listen to Part 2 of Steve's talk.
Steve Gold is a self-described Jewish Yogi. Many of you know him as one of our meditation group leaders and an occasional Sunday speaker.