Sunday, June 5, 2016
[jbox color="white"][mp3t track="2016-06-05-dr-majmudar-why-our-prayers-are-disempowered.mp3″ play="Listen Now -" stop="Pause -" title=""Why Our Prayers Are Disempowered" – Dr. Bhagirath Majmudar"]
Or
download
the MP3 to your computer, and listen offline.
To move forward/backward through the talk, slide the gray bar that appears once audio is playing.
[/jbox]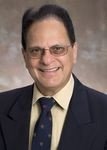 Curious about this title as we were? Listen to this talk from our own Dr. Majmudar, followed by the usual, lively question and answer period.