Sunday, November 24, 2013
[jbox color="white"][mp3t track="2013-11-24-SwamiAtmatattwananda-WeGiveThanks.mp3″ play="Listen Now -" stop="Pause -" title=""We Give Thanks" – Swami Atmatattwananda"]
Or
download
the MP3 to your computer, and listen offline.
[/jbox]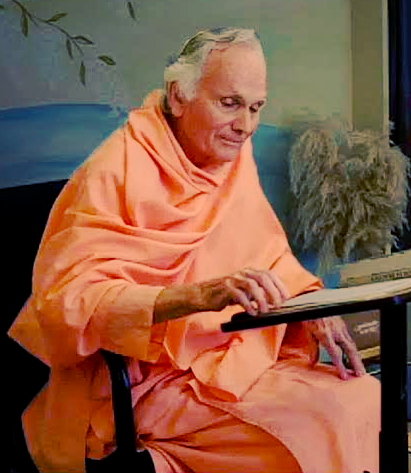 Swami Swahananda* often said, "The only true measure of spiritual progress is change in behavior!" At this glorious season, let us repeatedly bring to mind thoughts of gratitude and thanksgiving, and witness whether that practice changes how we feel and behave.
If you want to give that suggestion a try, this talk by Swami Atmatattwananda can be of real help — you will rarely hear a better explanation of why we should be glad to be alive, and members of this spiritual community.
Our scriptures and the Great Teachers tell us how auspicious it is to be born a human being. The Swami can open your heart to the deep meaning of this teaching, and share the reasons why an humble spirit is thankful for the gifts of life and holy company.
*Swami Swahanandaji served as Head Minister of the Vedanta Society of Southern California from December of 1976 until his death in October of 2012. He also became Head Minister of our Center, when Swami Yogeshanandaji retired to the Trabuco Monastery. Sw. Swahananda's successor, Swami Sarvadevanandaji, is now our Head Minister.