Sunday, February 1, 2015
[jbox color="white"][mp3t track="2015-02-01-dr-majmudar-lord-shiva-and-death.mp3″ play="Listen Now -" stop="Pause -" title=""Lord Shiva and Death" – Dr. Bhagirath Majmudar"]
Or
download
the MP3 to your computer, and listen offline.
[/jbox]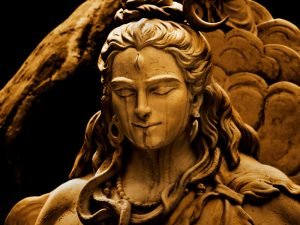 Is John Schlenck really not with us?
Points to ponder over Life, Death, and Immortality based on the most eloquent symbol of Lord Shiva, The Master of Dance, Drama, Death, and an Ascetic Detachment.
John, like the Phoenix, should be urged to fly from the Ashes (Lord Shiva's cosmic cosmetic) to prompt some intriguing interrogations:
– Is Death full of Fear or Forewarning?
– What does our customary prayer,"From Death to Immortality" really mean?
– Why is Vedanta our steadfast Beacon when our vessel gets wobbly in a High Tide ocean?
– What, When, Why, Why Not, and What For?
In this talk, Dr. Majmudar and our Congregation take a good look at all of this.
Preceding the talk, the Choir leads the Congregation in the singing one of John Schlenck's songs to Lord Shiva, "Dance Within My Heart".