Sunday, September 25, 2016
[jbox color="white"][mp3t track="2016-09-25-gandhi-majchandra-uma-majmudar.mp3″ play="Listen Now -" stop="Pause -" title=""Gandhi and Rajchandra" – Uma Majmudar"]
Or
download
the MP3 to your computer, and listen offline.
To move forward/backward through the talk, slide the gray bar that appears once audio is playing.
[/jbox]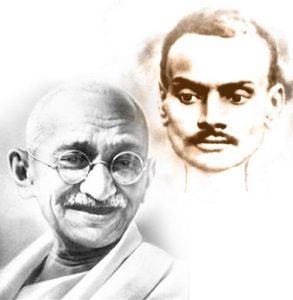 Mahatma Gandhi, the world revered spiritual-political leader, is known to have positively influenced countless men and women around the globe. Yet, not many people know — who was the key figure who influenced Gandhi in the most profound ways before he became known as "Mahatma" (Maha: great, and atma: soul) — or the Great soul. If Mohandas Gandhi metamorphosed into Mahatma, who was the Mahatma-maker?