Sunday, July 23, 2017
[jbox color="white"][mp3t track="2017-07-23-scotty-greene-faith-in-action-orthodoxy-orthopraxy.mp3″ play="Listen Now -" stop="Pause -" title=""Faith in Action: Orthodoxy vs. Orthopraxy, Is it Either-Or?"
– Scotty Greene"]
Or
download
the MP3 to your computer, and listen offline.
To move forward/backward through the talk, slide the gray bar that appears once audio is playing.
[/jbox]
All faith traditions and people of faith struggle with the creative tension between orthopraxy ("right" or "just" conduct—correct practice) and orthodoxy (correct ritual/doctrine/belief). Indeed, this tension can be, and often is, destructive to the cohesion and health of community.
How might a faith community's handling of so-called "cultural" issues: LGBTQ rights, gay marriage, abortion, gun rights, impact how we handle so-called "political" issues like health care, income inequality, tax policy, immigration?
Our homilist Scotty Greene offers for discussion and dialogue a case study from his recent experience working on a joint project with "conservative" and "liberal" Christians exploring civility, character and pluralism among people of difference in the context of faith.
Scotty explores how this project has challenged, yet sustained his spiritual journey. If you see the demon of "dualism" lurking between these lines, then you may find this topic of interest.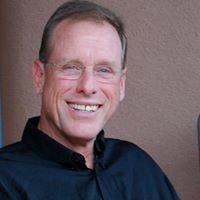 Scotty Greene retired in 2009 from a career in politics, law and public policy. His faith in Christ, renewed/enriched in large part from reading Vedic and Buddhist texts with the guidance of teachers including Eknath Easwaran and Ramon Panikkar, he entered Emory's Candler School of Theology receiving a Masters of Theological Studies degree with a Human Rights Certificate in 2014. Since graduating from Candler he has been active in local interfaith projects, ecumenical projects within his Christian tradition, and social justice work. He is a parishioner at St. Bartholomew's Episcopal Church where he serves as member of the Vestry. He and his spouse of 34 years Margaret have two grown children.