Sunday, December 25, 2016
[jbox color="white"][mp3t track="2016-12-25-br-shankara-christ-the-messenger.mp3″ play="Listen Now -" stop="Pause -" title=""Christ the Messenger" – Br. Shankara"]
Or
download
the MP3 to your computer, and listen offline.
To move forward/backward through the talk, slide the gray bar that appears once audio is playing.
[/jbox]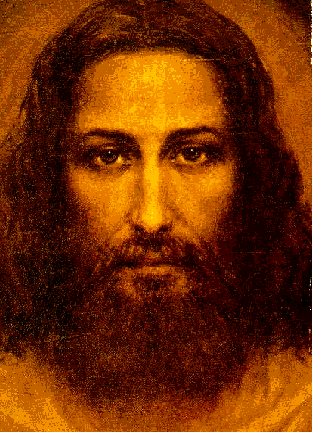 December is a month for study of Jnana Yoga (Advaita Vedanta). A jnana yogi moves toward self-realization through discrimination, reason, and satyagraha (insistence on Truth). Your goal is freedom from limitation (mukti). Our teachers tell us that life's miseries are caused by seeing inaccurately. As a jnana yogi, you may break through this delusion and see only the Divine Presence everywhere.
"Long lay the world in sin and error pining,
Till He appeared and the soul felt its worth …"*
Indeed, the incarnations of God say they take human form to remind us of our great birthright — the divinity within us.
Sri Krishna says in the Bhagavad Gita, "When goodness grows weak, when evil increases, I make myself a body. In every age I come back to deliver the holy, to destroy the sin of the sinner, to establish righteousness."**
Jesus said, "I am the light that is over all things. I am all: From me all has come forth, and to me all has reached. Split a piece of wood, I am there. Lift up the stone, and you will find me there … Whoever drinks from my mouth will become like me; I myself shall become that person, and the hidden things will be revealed to that person."***
On January 7, 1900, Swami Vivekananda spoke about "Christ the Messenger" in Pasadena, California. Here we will review the Swami's talk, and discuss what he told us about the incarnations of God.
* From the Christmas carol "O Holy Night"
** Prabhavananda-Isherwood translation
*** The Gospel of Thomas, logions 77 and 108, Marvin Meyer translation