Sunday, March 6, 2016
[jbox color="white"][mp3t track="2016-03-06-rabbi-glick-essential-qualities-spiritual-seeker.mp3″ play="Listen Now -" stop="Pause -" title=""The Essential Qualities of a Spiritual Seeker" – Rabbi Yoel Glick"]
Or
download
the MP3 to your computer, and listen offline.
To move forward/backward through the talk, slide the gray bar that appears once audio is playing.
[/jbox]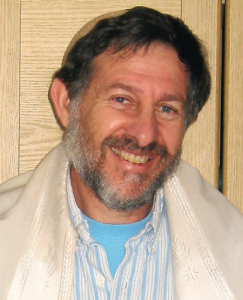 The spiritual life is an extraordinary adventure. The Bhagavad Gita calls it the razor's edge. The goal is lofty and the rewards are great, but the path is both difficult and demanding. We need to be well equipped if we are to succeed in our quest. In this talk, Rabbi Yoel Glick looks at the tools that the great teachers of humanity have given us to aid us in walking the path.
Rabbi Yoel Glick is a rabbi with Orthodox ordination, the founder of the first school for Jewish meditation and spirituality in the Old City of Jerusalem, director of daatelyon.org – an online center for spiritual training and wisdom, a spiritual seeker who has spent time in ashram and studied the mystical traditions of the major world religions. Reb Yoel is a teacher, guide and mentor who moves between the city of Jerusalem and a small village in the Pyrenees Mountains of France, opening people's hearts and minds – connecting them to themselves, to the world around them – to the truth at the core of their being.