Sunday, March 23, 2014
[jbox color="white"][mp3t track="2014-03-23-shankara-breaker-of-this-worlds-chain.mp3″ play="Listen Now -" stop="Pause -" title=""Breaker of This World's Chain" – Br. Shankara"]
Or
download
the MP3 to your computer, and listen offline.
To move forward/backward through the talk, slide the gray bar that appears once audio is playing.
[/jbox]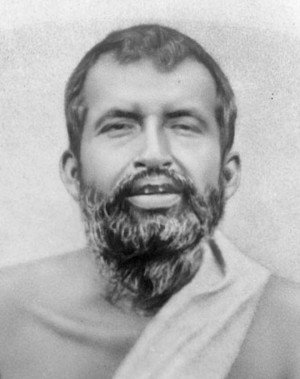 In this talk, we study Swami Vivekananda's "Breaker of This World's Chain" as a subject for meditation. The Swami wrote and sang this hymn (in Sanskrit, Khandana Bhava Bandhana) to Sri Ramakrishna. It is recited in English after the evening Arati ceremony. Br. Shankara discusses Swamiji's deeply moving portrait of his Master, and its potentially very great significance to us as spiritual seekers.
As mentioned in the talk, here also is the link to Swami Atmajnanananda's excellent talk on "Breaker of This World Chain" – click here.