Sunday, May 8, 2016
[jbox color="white"][mp3t track="2016-05-08-swami-shantatmananda-holy-mother.mp3″ play="Listen Now -" stop="Pause -" title=""Holy Mother" – Rev. Swami Shantatmananda"]
Or
download
the MP3 to your computer, and listen offline.
To move forward/backward through the talk, slide the gray bar that appears once audio is playing.
[/jbox]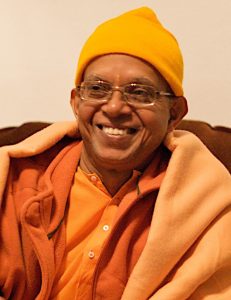 Rev. Swami Shantatmanandaji, Secretary of the Ramakrishna Mission, New Delhi, visited with us on Mother's Day Sunday, May 8th, and spoke with us about Holy Mother, Sri Sarada Devi.