Sunday, May 7, 2017
[jbox color="white"][mp3t track="2017-05-07-br-shankara-the-relevance-of-near-death-experiences-to-your-spiritual-journey.mp3″ play="Listen Now -" stop="Pause -" title=""The Relevance of Near Death Experiences
to Your Spiritual Journey" – Br. Shankara"]
Or
download
the MP3 to your computer, and listen offline.
To move forward/backward through the talk, slide the gray bar that appears once audio is playing.
[/jbox]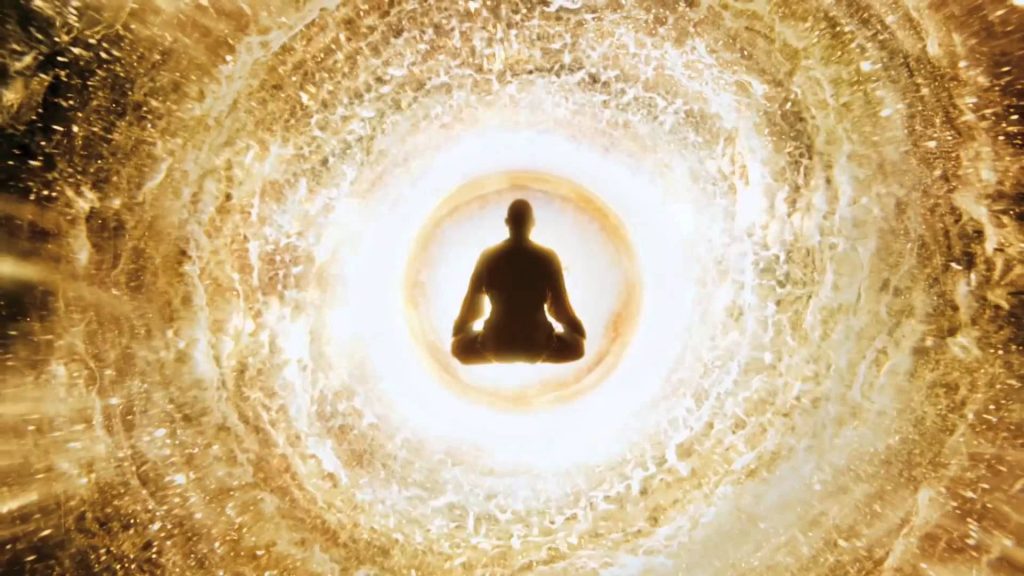 May is a month for study of Bhakti Yoga. As a bhakti yogi (bhakta), you establish a devotional relationship with God through study, prayer, ritual, and worship. You practice giving every action, thought, emotion, perception and tendency "a Godward turn." All of your energies and attributes, both positive and negative, are offered to the Divine Presence. Your prayer is for complete self-surrender, in ecstatic union with your Belovèd.
Last Sunday our congregation heard Michelle Fletchall tell about her Near Death Experience (NDE). We were moved by her sincerity, and her story of how that experience changed her perceptions of the world and her way of being with the people in her life.
As was mentioned after her talk, scientists have been studying NDEs and have reached some startling conclusions. In this talk we continue that discussion.
For thousands of years, yogis have taught that — if you are persistent and sincere — chanting OM and other spiritual self-effort can change every aspect of your being. For example, Sri Sarada Devi (Holy Mother) said: "The Mantra purifies the body. Man becomes pure by repeating the name of God. So repeat His name always… The name of God is more powerful than the senses… Prayer to God makes your heart as pure as the star." Is this true? If so, how and why?
For more than 20 years, groups of scientists in Europe and the U.S. have studied Near Death Experiences; they found that an NDE very often has profound, positive, lasting effects on behavior. Br. Shankara reviews their methodologies, findings and conclusions, and explore with you the implications for your spiritual life and practice.