[et_pb_section fb_built="1″ _builder_version="3.22.3″][et_pb_row custom_padding="18px|||||" _builder_version="3.22.3″ background_size="initial" background_position="top_left" background_repeat="repeat"][et_pb_column type="2_3″ _builder_version="3.0.47″][et_pb_text _builder_version="3.24.1″ background_size="initial" background_position="top_left" background_repeat="repeat" custom_padding="0px|||||"]
June 16, 2019
Click for NOTES & QUOTES from the talk (PDF)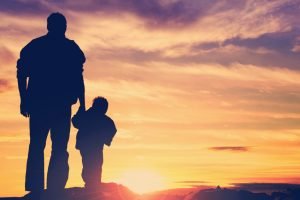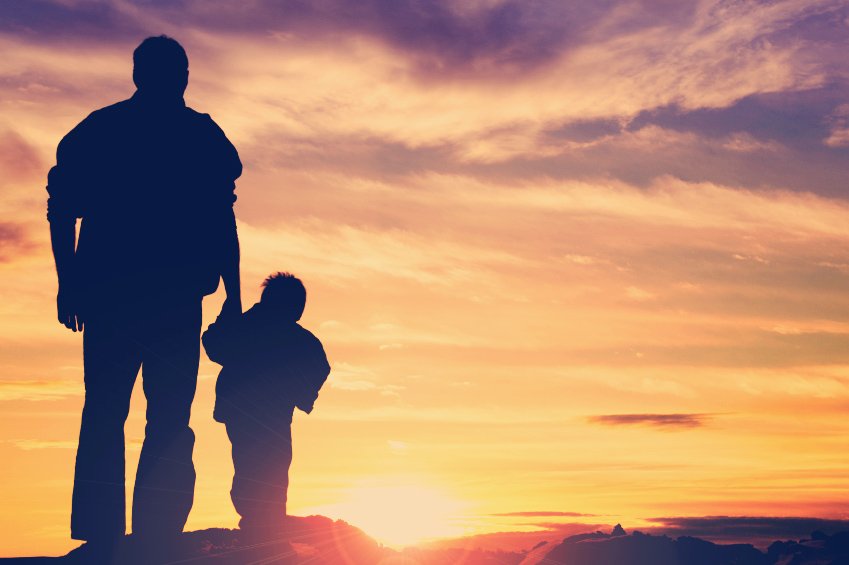 June is a month for study of Bhakti Yoga. A bhakti yogi (bhakta) establishes a devotional relationship with God through study, prayer, ritual, and worship. As a bhakta, you practice giving every action, thought, emotion, perception and tendency "a Godward turn." All your energies and attributes, both positive and negative, are offered to the Divine Presence. Your prayer is for self-surrender and, ultimately, union with your Belovèd.
When you were a small child, did you ever walk with your father on a path that was narrow or uneven? Weren't you more comfortable — less likely to fall — when he held your hand?
If you held his, you might let go at just the wrong moment and take a tumble. When he held yours, that wrong moment was the time when he gripped your hand more tightly, making sure that even if you stumbled you would keep your feet.
Sri Ramakrishna used this relationship as a metaphor, encouraging us to offer our "hand" to our spiritual father. Religious literature is rich with this personalization of the Divine Presence, from the Hebrews' God the Father to the Incas' Tata Inti. Our cultural celebration of Father's Day seems a natural time to discuss the Divine's paternal aspect. In this talk and discussion we explore the Fatherhood of God.
---
Note: There is silent meditation in the Chapel from 10:30-11am, before each Sunday's talk. After the talk, devotees and friends meet in the Monastery from noon to 1:30pm, for tea, coffee, snacks and a continuation of our spiritual fellowship. Spiritual talks and classes are open to the public and free of charge.[/et_pb_text][et_pb_button button_url="https://vedantacenterofatlanta.org/audio-archive-of-past-talks/" button_text="Talk Archive" button_alignment="center" admin_label="Button – Talk Archive" _builder_version="3.16.1″ custom_button="on" button_text_color="rgba(255,255,255,0.96)" button_bg_color="#9f4204″ button_border_width="4″ button_border_color="#d59952″ button_letter_spacing="1″ button_font="|700|||||||" button_icon="%%372%%" background_layout="dark"][/et_pb_button][/et_pb_column][et_pb_column type="1_3″ _builder_version="3.0.47″][et_pb_sidebar area="sidebar-1″ _builder_version="3.16.1″][/et_pb_sidebar][/et_pb_column][/et_pb_row][/et_pb_section]