Sunday, January 14, 2018
[player id=622990]
Click for PDF of Quotes & Notes from this talk
January is a month for study of Bhakti Yoga — a spiritual path of reverence and devotion.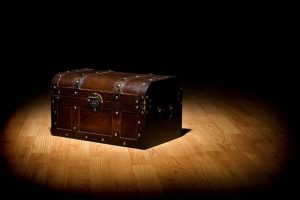 Here's what to expect in this talk:
a short guided meditation
a talk of about 30 minutes
then, we finish with our usual Q&A and conversation
The Sage who created the Svetasvatara Upanishad said this about what he found in his deepest contemplation:
"There the sun shines not, nor the moon and stars, nor does the lightning illumine, much less this earthly fire. He alone shining, everything shines after him. By his light all this universe shines!" — Chapter 6, Verse 14
You, as a spiritual aspirant struggling to make a little progress, could easily have this reaction to the Sage's ecstatic affirmation:
"Can I — a seemingly isolated individual, making my way forward from day to day as best I can — truly share in Svetasvatara's realization of this glorious truth that unifies all experience in shining bliss?"
Happily, in a number of remarkable, timeless promises, the Great Teachers of our tradition say, Yes, you certainly can. We will review and discuss those promises, and why they were made so confidently: This is the Treasure Box!
We also define and explore your current situation, in these three categories:
Successes and gifts you've had so far in life
Challenges to your continued progress, and
Obstacles — habits that, while they persist, can "freeze you in place."