[et_pb_section fb_built="1″ _builder_version="3.0.47″][et_pb_row _builder_version="3.0.48″ background_size="initial" background_position="top_left" background_repeat="repeat"][et_pb_column type="2_3″ _builder_version="3.0.47″ parallax="off" parallax_method="on"][et_pb_text _builder_version="3.19.5″ background_size="initial" background_position="top_left" background_repeat="repeat"]
Open Forum: Jnana Yoga
Faciliated by Br. Shankara
January 13, 2019
Click for NOTES & Quote from the open forum.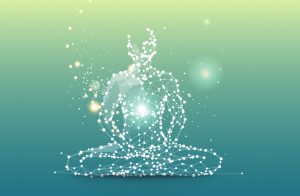 January is a month for study of Jnana Yoga (Advaita Vedanta). As a jnana yogi, you practice discrimination, reason, detachment, and satyagraha (insistence on Truth). Your goal is freedom from limitation (mukti). Our teachers say that all miseries in life are caused by seeing inaccurately. An earnest and persistent jnani may break through this misapprehension (maya) and see only the Divine Presence everywhere, in everything and everyone.
In this open forum, we discuss these ideas, and more.
---
Note: There is silent meditation in the Chapel from 10:30-11am, before each Sunday's talk. After the talk, devotees and friends meet in the Monastery from noon to 1:30pm, for tea, coffee, snacks and a continuation of our spiritual fellowship. Spiritual talks and classes are open to the public and free of charge.
[/et_pb_text][et_pb_button button_url="https://vedantacenterofatlanta.org/audio-archive-of-past-talks/" button_text="Talk Archive" button_alignment="center" admin_label="Button – Talk Archive" _builder_version="3.16.1″ custom_button="on" button_text_color="rgba(255,255,255,0.96)" button_bg_color="#9f4204″ button_border_width="4″ button_border_color="#d59952″ button_letter_spacing="1″ button_font="|700|||||||" button_icon="%%372%%" background_layout="dark"][/et_pb_button][/et_pb_column][et_pb_column type="1_3″ _builder_version="3.0.47″ parallax="off" parallax_method="on"][et_pb_sidebar area="sidebar-1″ _builder_version="3.16.1″][/et_pb_sidebar][/et_pb_column][/et_pb_row][/et_pb_section]