Sunday, February 5, 2017
[jbox color="white"][mp3t track="2017-02-05-br-shankara-nature-is-for-the-soul.mp3″ play="Listen Now -" stop="Pause -" title=""Nature Is for the Soul" – Br. Shankara"]
Or
download
the MP3 to your computer, and listen offline.
To move forward/backward through the talk, slide the gray bar that appears once audio is playing.
[/jbox]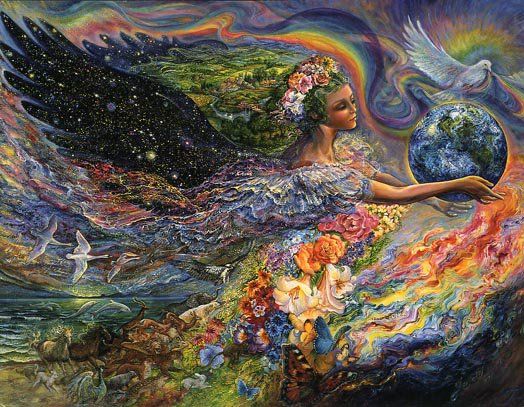 During February we will study Karma Yoga, a spiritual path centered on the abandonment of selfishness, and service to others. Working in this spirit, your thoughts and actions are increasingly inspired by a recognition of the Divine Essence within every person or being that you serve.
Nature, Mother, Prakriti — for the purposes of this talk, these are equivalent terms.
For example: "There is a beautiful aphorism in Patanjali: 'Nature is for the soul, not the soul for nature.'" — from Swami Prabhavananda's Realizing God
Addressing the Divine Mother, Brahma says: "… you are pleasing, yea more pleasing than all the pleasing things and exceedingly beautiful. … And whatever or wherever a thing exists … whatever power all that possesses is yourself." — from the Devi Mahatmyam (Glory of the Divine Mother)
Sri Krishna to Arjuna: "The supreme Brahman in this body is also known as the Witness. It makes all our actions possible, and, as it were, sanctions them, experiencing all our experiences. He who has … known (this Witness) to be other than Prakriti and the gunas, will not be reborn …" — from Bhagavad Gita, Ch. 13
In this talk Br. Shankara weaves these and other texts together, and explore how they are an essential foundation for the practice of Karma Yoga.