Sunday, October 2, 2016
[jbox color="white"][mp3t track="2016-10-02-br-shankara-mother-worship-according-to-swami-swahananda.mp3″ play="Listen Now -" stop="Pause -" title=""The Significance of Mother Worship
 According
to Swami Swahananda" – Br. Shankara"]
Or
download
the MP3 to your computer, and listen offline.
To move forward/backward through the talk, slide the gray bar that appears once audio is playing.
[/jbox]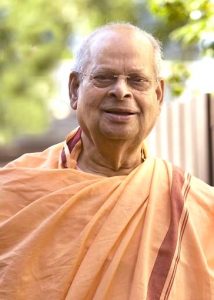 October is a month for study of Karma Yoga, a spiritual path centered on selfless service to others. Working in this spirit, every activity of a karma yogi becomes a kind of worship of the Divine Presence within each person or other living being that is served.
Shakti is the Power that manifests our Universe. The nature of this Power is thought to be Feminine — the Divine Mother.
Swami Swahananda said:
"It is in the struggles, even in the lost battles (of life), that a spiritual seeker is to see the hands of the Mother. Then only is he or she established in steadfast devotion.
"The seeker is to steel himself against all fears and weaknesses, and the worship of the Mother as Power (in all Her aspects) prepares him for it."
Karma means action; ritual worship is a special kind of action. It focuses the worshipper's attention on specific methods of service to the Divine Presence. In this talk we explore these ideas and discuss the results we can expect to achieve by practicing this particular form of Karma Yoga.