Sunday, January 20, 2013
[jbox color="white"][mp3t track="2013-01-20-Hliboki-LearningToCultivateCompassion.mp3″ play="Listen Now -" stop="Pause -" title=""Learning to Cultivate Compassion" – Julie Hliboki"]
Or
download
the MP3 to your computer, and listen offline.
[/jbox]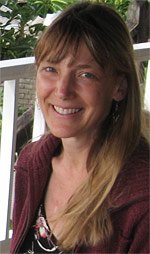 All of us have heard the word and most of us hope that we demonstrate this characteristic. But do we really comprehend what compassion entails and its relationship to ending suffering? Do we appreciate how important this quality is for our world? The founders of the world's great religions all taught that in order to become fully human, individually and collectively, we must embody compassion. Yet, do we actually have compassion for others and for our self? And if not, how does one learn to cultivate compassion?
Join author Julie Hliboki for learning one approach to cultivating compassion. Drawing upon excerpts from her new book, "Cultivating Compassion in an Interfaith World: 99 Meditations to Embrace the Beloved," we begin by exploring the compassion-based teachings of Christianity, Sufism, and Buddhism. Next, Julie leads the participants through several interactive meditations designed to cultivate compassion for others and one's self. Participants are invited to reflect upon their experience of these contemplative interfaith practices. Julie's book is in our bookstore.