Saturday, February 14, 2015
[jbox color="white"][mp3t track="2015-02-14-john-schlenck-memorial-service.mp3″ play="Listen Now -" stop="Pause -" title=""John Schlenck – Memorial & Celebration""]
Or
download
the MP3 to your computer, and listen offline.
To move forward/backward through the talk, slide the vertical bar that appears once audio is playing.
[/jbox]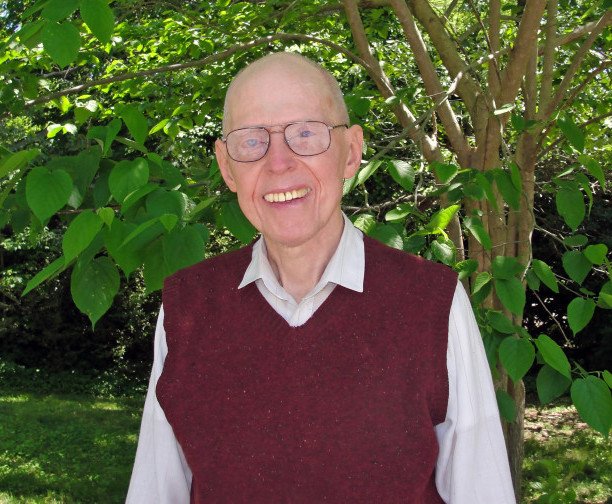 John Schlenck Memorial Celebration (Click to download the program.)
Below is a photo album of friends sharing their fondest memories of John
[RPG id=620354]
---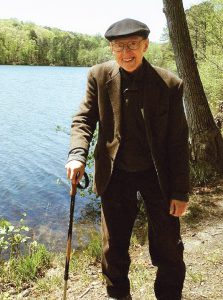 Dear Members and Friends,
John Schlenck, a dear friend for 34 years, passed away on January 26th. He suffered a massive brain hemorrhage in the Center's Monastery at about 8pm the evening before. Doctors from Grady Hospital's Trauma Unit diagnosed John's condition as unsurvivable later that night. According to his written instructions, John's body was kept viable only long enough to allow him to be an organ donor.
John lived with us in Tucker for the past eighteen months, after living in the Vedanta Society of New York's monastic quarters for 53 years. He told many of us that his time here was one of the happiest and most productive periods of his life. A more detailed obituary will appear here soon.
A formal Memorial Service was held on Saturday, February 14, 2015. Speakers from near and far attended and shared their remembrances of John. An outpouring of love for John, very appropriately, on Valentine's Day.
This is a great loss to our Center, very heartfelt by the many members of our congregation who had come to know and love John.
With every best wish for you and yours,
Br. Shankara
Here are a few of John's wonderful songs he had recently set into video format. For more music, articles, lectures and John's diary of his visits to India, please visit JohnSchlenckMusic.com.