Sunday, January 12, 2014
[jbox color="white"][mp3t track="2014-01-12-Barbara-Brown-Taylor-A-Conversation-With-Barbara-Brown-Taylor.mp3″ play="Listen Now -" stop="Pause -" title=""A Conversation with Barbara Brown Taylor"
– Barbara Brown Taylor with Br. Shankara"]
Or
download
the MP3 to your computer, and listen offline.
To move forward/backward through the talk, slide the gray bar that appears once audio is playing.
[/jbox]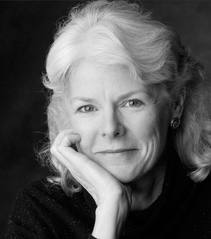 In this talk, Barbara Brown Taylor tells us why she wrote, "Nothing reminds me that I am an earthling like seeing the full moon. Years of Christian training fall at my feet like paper clothes set on fire by the sight. I want to dance and shake a rattle. I want to thank the moon for coming, beg her to show me the world by her light, ask her to tell me stories all night long—and when she grows faint near the first light of day, plead with her not to go, though I know full well she will." That's from page 166 of Dr. Taylor's new book, "Learning to Walk in the Dark," which will be available in April. As she moved beyond what she calls "full solar spirituality," Dr. Taylor discovered that the life of the spirit fully embraces both night and day. She shares that journey with us in this talk with Br. Shankara and our congregation.