Welcome to the Vedanta Center of Atlanta
We study Hinduism and Vedanta as taught by Sri Ramakrishna, Sri Sarada Devi, Swami Vivekananda, and Swami Brahmananda. Classes, talks, worship, meditation, fellowship, and special events throughout the year. All are welcome.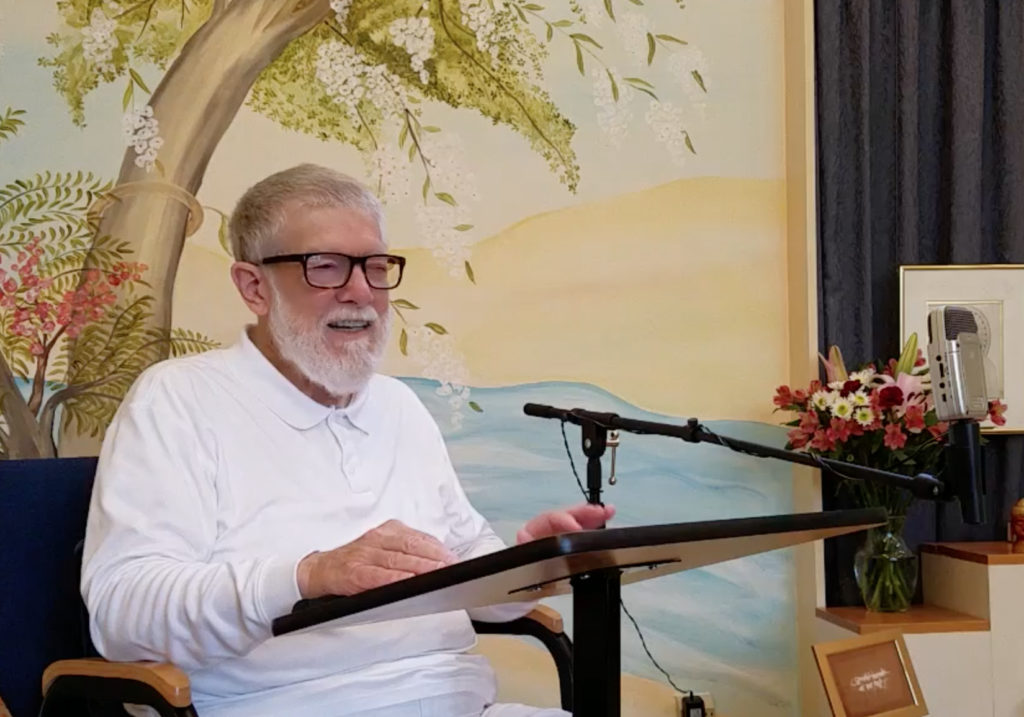 Thanks for visiting with us.
There is a lot to look at, listen to, and discover about Ramakrishna-Vivekananda Vedanta and this Center. Yet, if you don't find what you came for, click here to contact Br. Shankara, our Resident Minister.
Remembering
Swami Yogeshanandaji
A collection of fond memories of our beloved Swami Y in photos and words, shared by devotees and friends.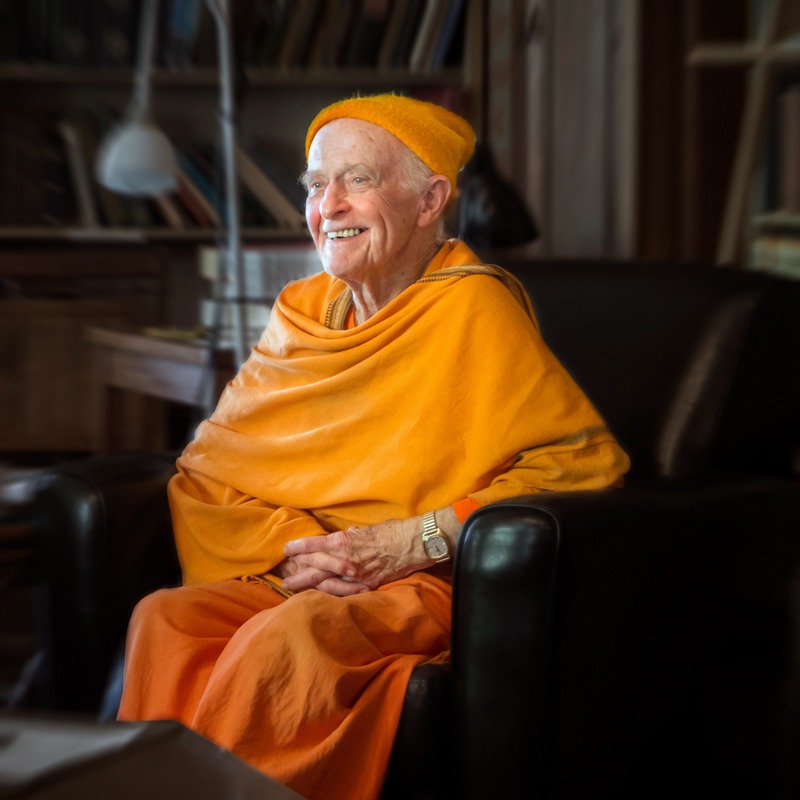 July 19 – 25
Use the Zoom link to log into the Zoom meeting; no password need.
Monday
Tuesday
Wednesday
Thursday
Friday
Saturday
Sunday (July 18)
Announcements
August Break
Your Center will be closed the entire month of August for summer break, and the Resident Minister will be unavailable. Evening Arati will be performed by initiated devotees but will not be streamed on Zoom. The First Saturday Chandi chanting in Sanskrit will be held via Zoom as usual. All other in person and Zoom activities will be suspended until September 1st. 
During the break, you may visit the Chapel for private meditation or to use the self-service Bookshop during the usual hours.
Subscribe to our eNewsletter
We'll let you know what's going on from week to week. We won't ever share your info. Unsubscribe anytime.
~ Join us In Person or via Zoom ~
This Sunday morning at 11am, Br. Shankara will give a talk in the Chapel on Swami Vivekananda's Raja Yoga. Those who are fully vaccinated, and comfortable doing so, are welcome to attend in person. The talk will also be live streamed on Zoom for those who prefer to join us online.
There will be coffee, tea, snacks and continuing fellowship in the Monastery immediately following the talk, until 1:30PM.
July is a month for study of Raja Yoga, a spiritual path often called the yoga of meditation. As a raja yogi, you use ancient, proven spiritual techniques to calm your body, quiet your mind, and gain control of your attention. 
Regular daily practice of Raja Yoga increases your ability to concentrate, and may lead to meditation. This can unite you with the Divine Presence, the source of your being, and liberate you from the cycle of rebirth and death. In the vocabulary of the raja yogi, this state of liberation is called kaivalya — independence.
Sunday July 25 2021 11am-noon
Swami Vivekananda's Raja Yoga
w/ Br. Shankara
Swami Vivekananda wrote the book Raja-Yoga as a commentary on Patanjali's Yoga Sutras. It was published in 1896 and soon became an international best-seller. In the Preface, Swamiji said:
"Raja-Yoga declares that each man is only a conduit for the infinite ocean of knowledge and power that lies behind mankind. It teaches that desires and wants are in man, that the power of supply is also in man; and that wherever and whenever a desire, a want, a prayer has been fulfilled, it was out of this infinite (storehouse) that the supply came, and not from any supernatural being … 
There is no supernatural, says the yogi, (instead) there are in nature gross manifestations and subtle manifestations. The subtle are the causes, the gross the effects. The gross can be easily perceived by the senses; not so the subtle. The practice of Raja-Yoga will lead to the acquisition of the more subtle perceptions."
That last sentence is a huge promise, with even bigger implications: Once causes are understood, their effects can be changed! This yields relief from the bondage of self, since even thoughts are the effects of subtle causes. 
(Please note that these ideas are from the Samkhya philosophical system, which is the basis of Raja Yoga and Yoga Psychology.)
This coming Sunday morning we will explore some of Swamiji's and Patanjali's teachings, with emphasis on the step-by-step spiritual growth that can come from the practice of Raja Yoga.
Click book covers for details about these and other recommended books.
These books are available in our Bookshop, at Vedanta.com, and elsewhere online.
"Where shall we go to find God if we cannot see Him in our own hearts and in every living being?"
~ Swami Vivekananda