Sunday, October 4, 2015
[jbox color="white"][mp3t track="2015-10-04-steven-j-gold-my-spiritual-practice.mp3″ play="Listen Now -" stop="Pause -" title=""My Spiritual Practice" – Steven J. Gold"]
Or
download
the MP3 to your computer, and listen offline.
To move forward/backward through the talk, slide the gray bar that appears once audio is playing.
[/jbox]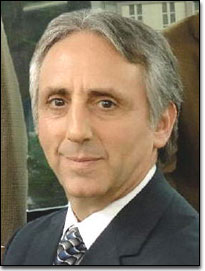 This personal narrative discusses the spiritual disciplines that are part of Steven's daily life, and changes in his life that he attributes to his practices.
Steven J. Gold is the founder and director of Torah-Veda (formerly, the Yoga and Judaism Center) in Atlanta, GA. He has been a student, practitioner and teacher of spiritual self-realization and its related philosophy and psychology for over forty years. His background includes yoga, Vedanta, kabala, and eastern and western mysticism.