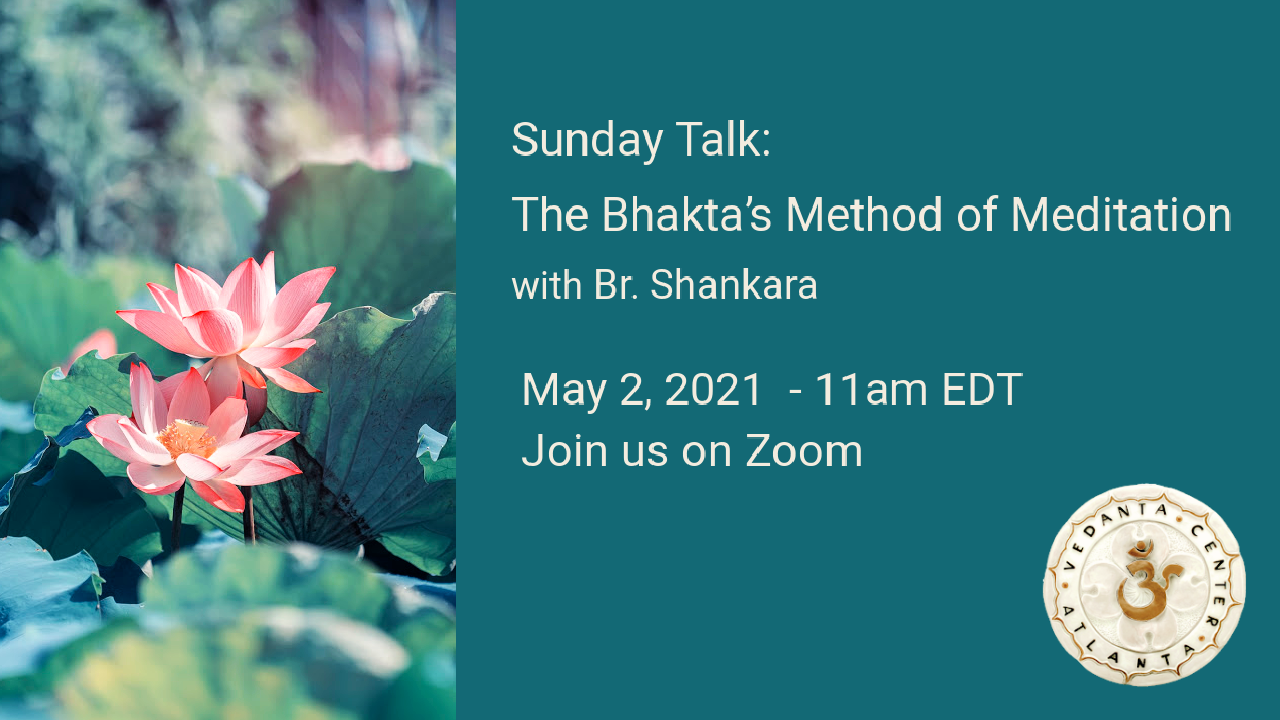 11am Sunday Talk: The Bhakta's Method of Meditation, with Br. Shankara
» Zoom (click to access meeting)
This Sunday morning, May 2, from 11am-noon Br. Shankara will speak with us on "The Bhakta's Method of Meditation." Join us on Zoom, and participate in the discussion!
May is a month for study of Bhakti Yoga. A bhakti yogi (bhakta) has a devotional relationship with God. This is developed over time by study, prayer, ritual, and worship. As a bhakta, you practice giving every action, thought, emotion, perception and tendency "a Godward turn." Everything you are, both positive and negative, is offered to the Divine Presence.
Your prayer is for the carefree self-surrender of a child in its Mother or Father's arms and, finally, union with your Belovèd. In that state, no barrier of ego remains — the devotee becomes one with the Divine Presence in all-embracing love.
"O Thou who stealest the hearts of Thy devotees, do with me what Thou wilt, for Thou art my heart's belovèd, Thou and Thou alone." — from Chaitanya's Prayer