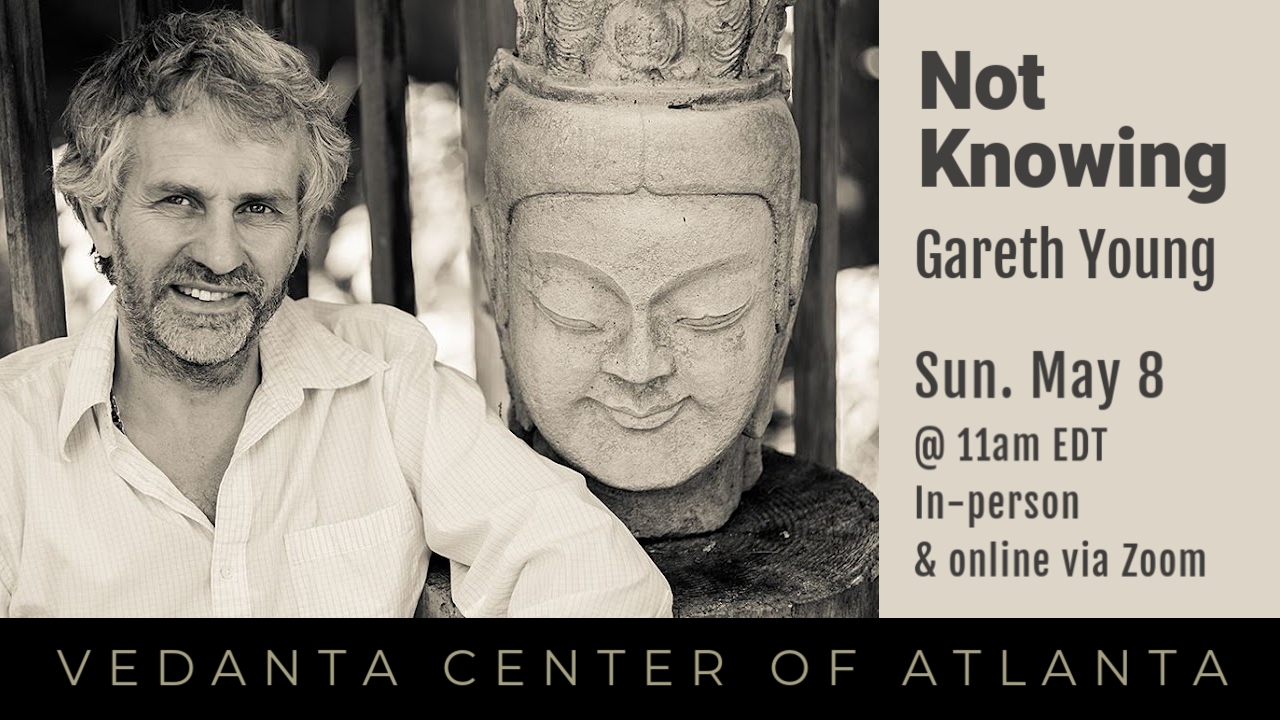 11am Sunday Talk: Not Knowing, with guest speaker Gareth Young
On Sunday, May 8th at 11am EDT, guest speaker Gareth Young will give a talk on "Not Knowing."
Join us in the chapel at the Center, or online via Zoom.
Gareth is a meditation teacher, a businessman and co-founder of Red Clay Sangha. He has maintained a committed meditation practice for over 20 years in the Zen and Vipassana traditions, and integrates over 10 years of interfaith engagement as well as teachings from Lotus Sutra and Tibetan traditions into his practice and life.
Gareth received full teaching authorization in the Thai Forest lineage of Ajahn Chah, Jack Kornfield and Lisa Ernst and is a firm advocate of the principles and practices of One Dharma. He lives in the Atlanta area with his wife and their dogs, chickens and bees. He has two adult children.
…
May is a month for study of Jnana Yoga (advaita vedanta). As a jnana yogi, you practice discrimination, reason, detachment, and satyagraha (insistence on Truth). The goal is freedom from limitation (moksha).
Our teachers say that all miseries in life are caused by seeing inaccurately. An earnest and persistent jnani may break through this misapprehension (Maya) and see only the Divine Presence everywhere, in everything and everyone.