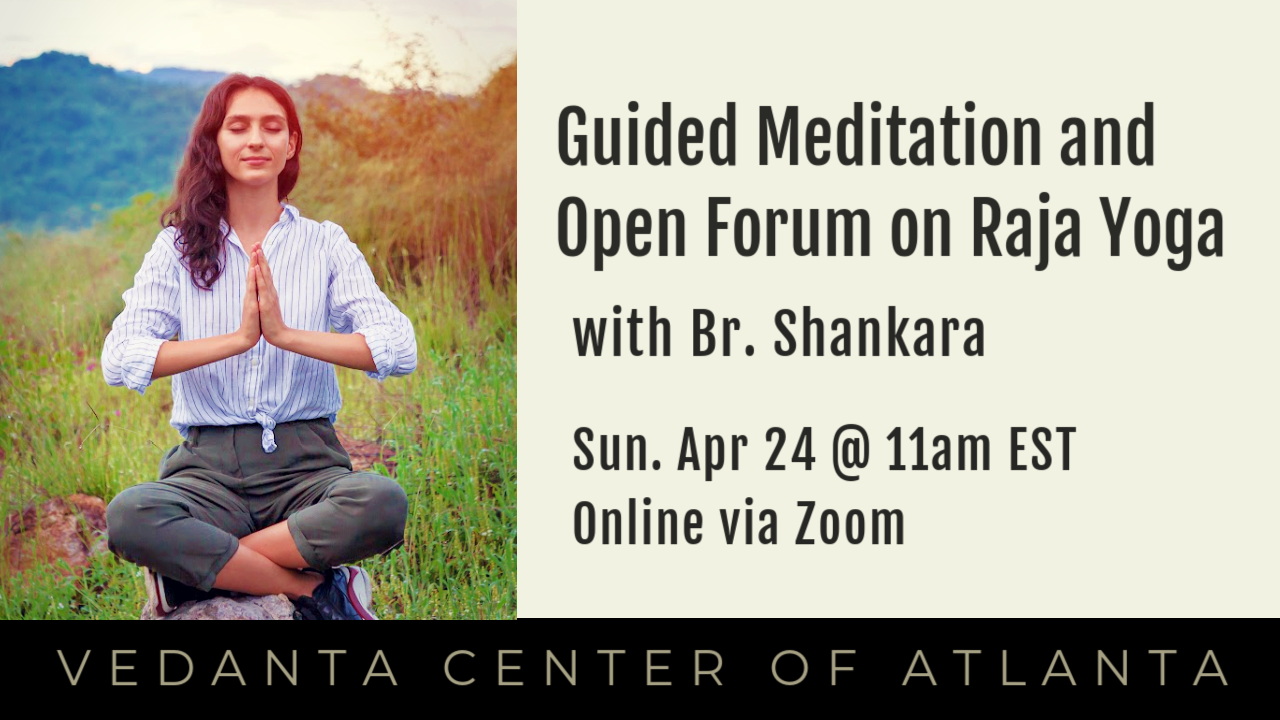 11am Sunday: Guided Meditation and Open Forum on Raja Yoga, with Br. Shankara
Click here to join us via Zoom and participate in the discussion!
On Sunday morning, April 24th at 11am, Br. Shankara will lead a Guided Meditation and Open Forum on Raja Yoga.
April is a month for study of Raja Yoga, a spiritual path often called the yoga of meditation. As a raja yogi, you use ancient, proven spiritual techniques to calm your body, quiet your mind, and gain control of your attention.
Regular daily practice of Raja Yoga increases your ability to concentrate, and may lead to meditation. This can unite you with the Divine Presence, the source of your being, and free you from the cycle of rebirth and death. As spoken of by the raja yogi, this state of complete liberation from the gunas' influence is called kaivalya — independence.
.
This guided meditation can offer you a brief experience of your Witness Awareness, which is the "face" of the Atman within our day-to-day reality.
Knowledge of the Atman is the goal of Raja Yoga. We will discuss Patanjali's very practical "workbook" for gaining that Knowledge, in an open forum after the meditation practice.