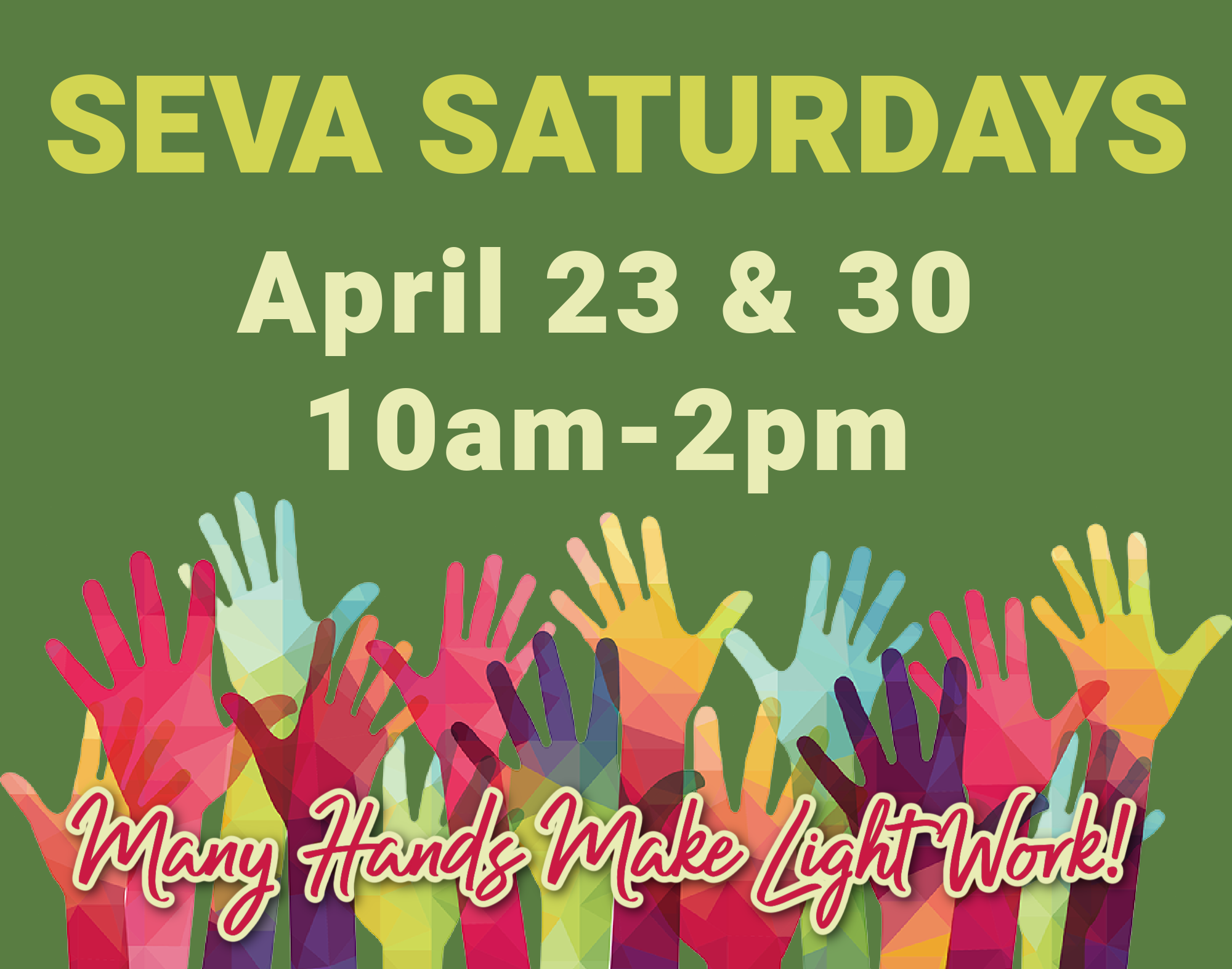 10am Seva Saturday
Seva means serving in the fellowship of volunteers, or Karma Yogis!
To get your Center ready for us to reopen on May 1st, we will have back-to-back Seva Saturdays on April 23rd and April 30th. There is a lot to be done — please plan to attend! A Seva Saturday starts at 10am and ends at 2pm. You can offer service, for as long as is practical for you, any time during that period. An "appreciation" lunch — usually very good pizza or a salad – is offered if you're here at 12:30pm.
NOTE: You should be fully vaccinated against the covid-19 virus if you plan to participate in Seva Saturday, or any other in-person activities at or visits to your Center. Thank you for your consideration.