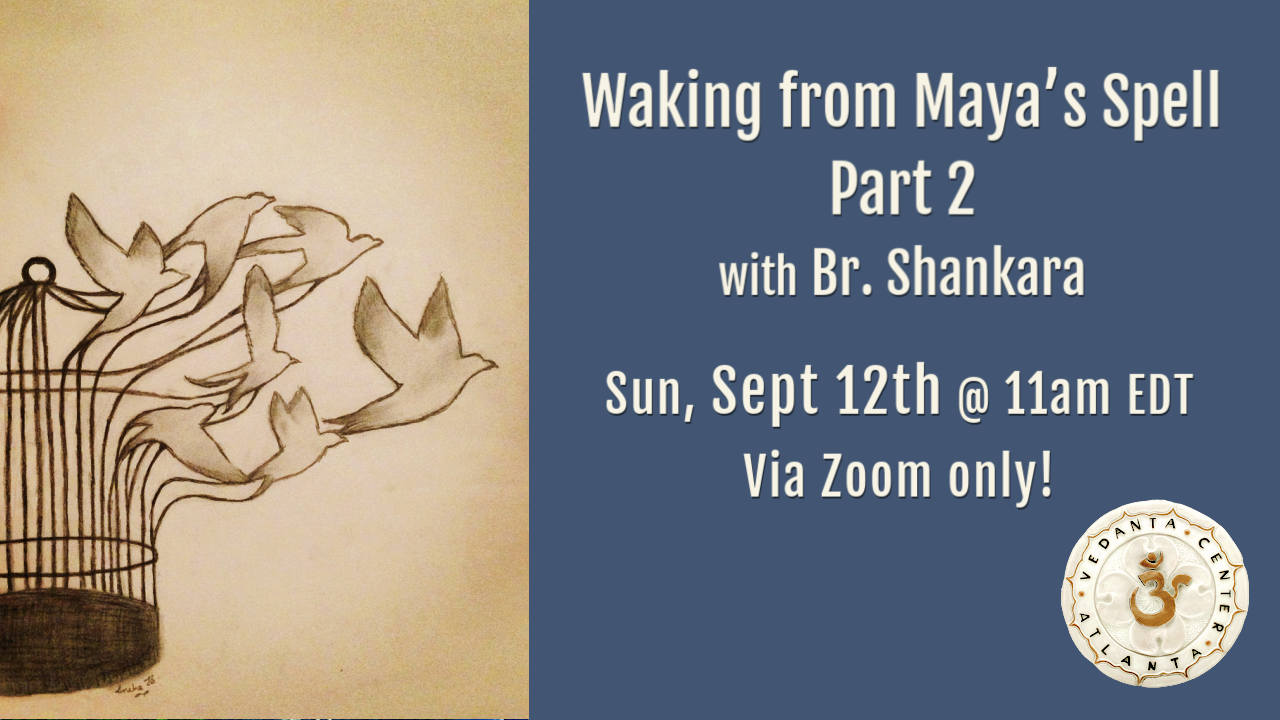 11am Sunday Talk: Waking from Maya's Spell PART 2, with Br. Shankara
 Join via Zoom at https://tinyurl.com/y7veshz
On Sunday morning, Sept. 12th at 11am, Br. Shankara will talk with us about Waking from Maya's Spell, PART 2. Join us online (no in-person activities at this time) and participate in the discussion!
Who fully knows that
mystery — the Formless One
here with us as Two?
They came again as Thakur-
Ma, their love can set you free!

Hear the Master calling,
come to Me, come to Me …
Hear the Mother praying,
set them free, set them free …
Bhagavad Gita Chapter 5
Do not say:
"God gave us this delusion."
You dream that you are the doer,
You dream that action is done,
You dream that action bears fruit.
It is your ignorance,
It is the world's delusion
That gives you these dreams.
This is maya's spell. On Sunday, Sept. 12, we will discuss what Sri Krishna says, and how it relates to the process of finding reverence, abandoning selfishness, sinking into silence, and setting aside the mirror.