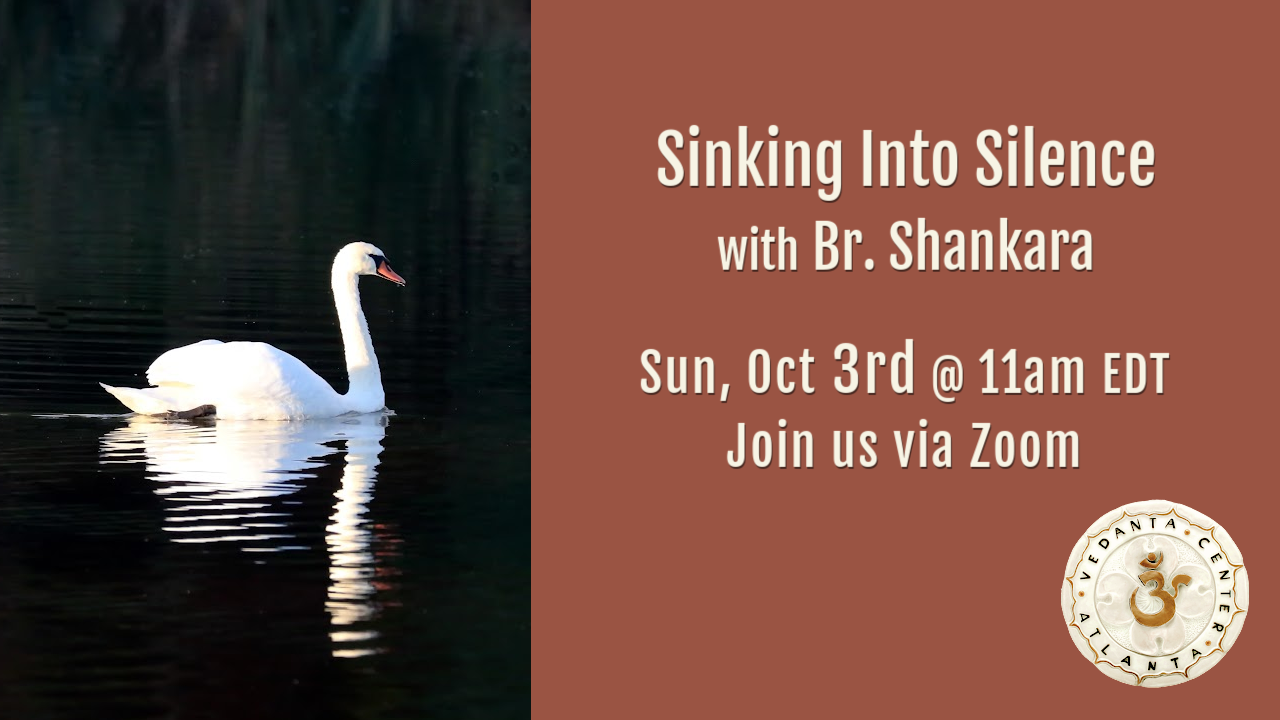 11am Sunday Talk: Sinking Into Silence, with Br. Shankara
 ~ Join via Zoom at https://tinyurl.com/y7veshzt ~
On Sunday morning, Oct. 3rd at 11am, Br. Shankara will talk with us about Sinking Into Silence. Join us online (no in-person activities at this time) and participate in the discussion!
Finding reverence — abandoning selfishness — sinking into silence — setting aside the mirror
We have been discussing these four steps in spiritual practice, and how they integrate. Last week we reviewed the significance and principles of selflessness. This week we'll take up sinking into silence.
If you have not come to the conclusion reached in this first short poem, perhaps you don't need to even think about those things:
Being, creating,
doing, sharing — the joys of
these are why we're here.
When you're truly tired of this,
just sign off and head for Home.
When you do feel ready to "head for Home," then this next poem may be of interest:
My mind, saying those
sacred syllables guru
gave me, somehow slipped
into a Great Silence and
was stilled. Nothing more to say.
The truth of your Being cannot be expressed in words, however articulate or eloquent those words may be. As we well know, "saints and sages down through the ages" left us many beautiful, uplifting attempts to tell us what they know.
Yet, however inspiring their hymns and testimonies may be, it is only in the deep Silence of your inner Being that you discover what they are pointing toward. This Sunday morning we''ll talk about how to sink into that Great Silence.