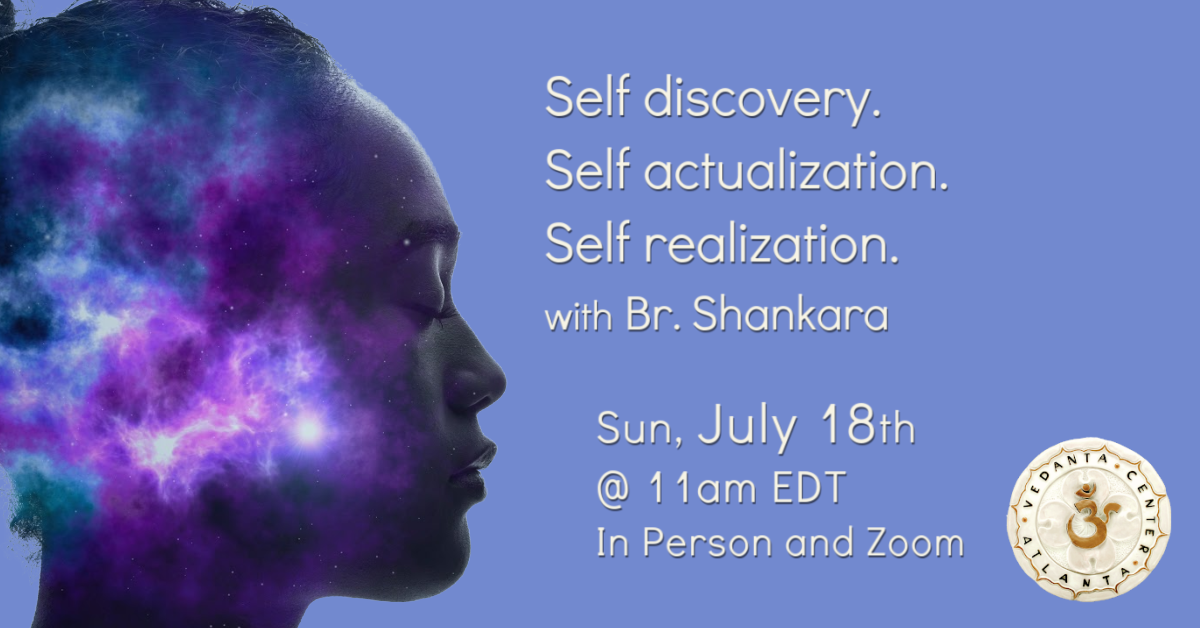 11am Sunday Talk: Self discovery. Self actualization. Self realization., with Br. Shankara
Br. Shankara will give a talk called Self discovery. Self actualization. Self realization. Join us IN PERSON* or online via zoom.
» Zoom (click to access meeting)
July is a month for study of Raja Yoga, a spiritual path often called the yoga of meditation. As a raja yogi, you use ancient, proven spiritual techniques to quiet your mind and gain control of your attention. 
Regular daily practice of Raja Yoga increases your ability to concentrate, and may lead to meditation. This can unite you with the Divine Presence, the source of your being, and liberate you from the cycle of rebirth and death. In the vocabulary of the raja yogi, this state of liberation is called kaivalya — independence.
* All those fully vaccinated are welcome to attend in person. Or, you may join us online: talks will be streamed live via Zoom from the Chapel, and archived to our YouTube Channel.